{category.meta_title}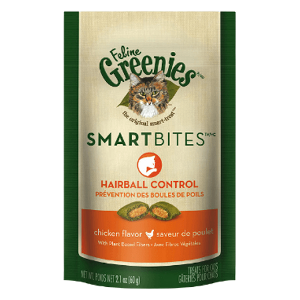 Manufacturer: Greenies Dental Chews & Treats
Chicken Flavor. Treat and bond with your cat while providing essential health benefits. FELINE GREENIES™ SMARTBITES™ Hairball Control Cat Treats are not indulgent, empty calories. This delicious, dual-textured treat contains natural ingredients and our FIBERBLEND™ Formula to help minimize hairball formation and
promote healthy digestion.
Primal Formulas are produced using only the freshest, 100% human-grade ingredients. Our poultry, meat and game are antibiotic and steroid free without added hormones.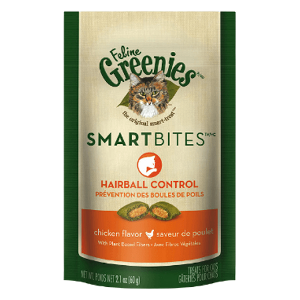 UPC: 642863101397
Manufacturer: Greenies Dental Chews & Treats
Treat and bond with your cat while providing essential health benefits. FELINE GREENIES™ SMARTBITES™ Hairball Control Cat Treats are not indulgent, empty calories. This delicious, dual-textured treat contains natural ingredients and our FIBERBLEND™ Formula to help minimize hairball formation and
promote healthy digestion.